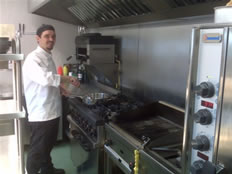 No 1 for Commercial kitchen design as well as hotel kitchen design, resaurant kitchen design and install, school kitchen design and install We supply and install all catering equipment as well as the design stage. let Buyers Mate Project Manage your commercial kitchen design, everything for the commercial kitchen
01603 702548

click the image above to see some of our work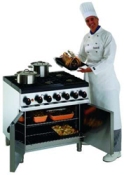 No1 for commercial ovens and catering ovens including Lincat combination ovens Lincat 4 burner ovens, Lincat 6 burner ovens, Lincat gas ovens, Lincat electric ranges, Lincat convection ovens and Lincat combi steamers. As well as this you can choose from Blue Seal ovens, Blue Seal 4 burner ovens, Blue Seal solid top ranges, Blue Seal convection ovens also Blue Seal fan assisted ovens. Blue Seal gas ovens and Blue seal electric ranges, Mastro uk supply us with a selection of 4 burner ovens, Mastro electric ovens, commercial catering ovens, restaurant ovens, Imperial ovens, 6 burner ranges, gas ranges and electric ranges Make the Catering Equipment company your one stop shop for ovens and ranges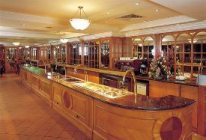 No 1For Carvery units including, commercial carvery units, carvery units with over head gantrys , carvery hot cupboards, bespoke carvery units, Lincat carvery units as well as Victor carvery units and Caterlux Apollo carvery units
So if you require a carvery unit please give our sales team a call on 01603 611642

If you can not see what you need please give us a call as we have many more catering equipment items available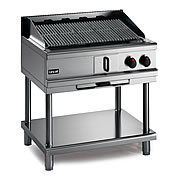 No1 for catering chargrills , gas chargrills; electric chargrills, table top chargrills, and free standing chargrills, Our Manufacturers of chargrills include Lincat chargrills, Blue Seal char grills, Mastro chargrills, Falcon chargrills and Parry char grills supplying us with a selecton of twin chargrills , heavy duty chargrills, medium duty chargrills Lava grill char grills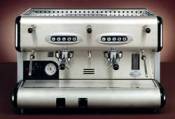 No1 for coffee machines including bean to cup coffee machines, traditional coffee machines, classic pour and serve coffee machines, instant vending coffee machine, as well as Jura X9 bean to cup coffee Machine The Jura X7 bean to cup coffee machines, complete coffee centres as well as coffee machines for 100's of cups per hour or coffee machines for a small shop. Of course we must not forget the stylish group 1 coffee machines group 2 coffee machines and group 3 coffee machines, ideal for cappuccino, espresso and latte. At the Catering Equipment Company we are also able to supply all the equipment you need to compliment your coffee machine like, knock out draws, coffee roasters, coffee grinders, cup warmers, filters, milk fridges, coffee cups, coffee machine cleaning products, water boilers and much more. Call 01603 702548 for the best price on a quality coffee machine today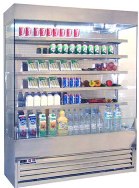 No1 for refrigerated displays including multi decks , serve over counters, bottle coolers, Display toppers, Table top refrigerated displays, Wine Coolers, fish counters, shop displays islands, Pastry display cabinets, and much more. For frozen display look no further as we have a selection of soft scoop ice cream display cabinets, frozen food counters, glass door frozen displays and frozen serve over counters.
Next in line is the heated display with a selection of heated pie counters, pizza display cabinets, and lamp heated displays heated Gantry



With a selection of Pizza ovens, Griddles, Fryers, kebab machines, Kebab knives, pizza prep tables, and chargrills as well as refrigerated counters displays, refrigerated and frozen storage we have all fast food outlet equipment need to fit out the perfect fast food outlet.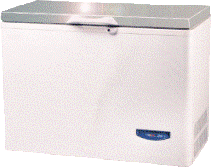 No 1 for refrigeration including commercial freezer, chest freezer, walk in freezer, blast freezer, under counter freezer, upright freezers, single freezer, double door freeze, our freezer manufacturers include Gram freezers, Inomak freezers, True freezers, Blizzard freezers, Studio Freezers, as well as Vestfrost freezers, Mondial Elite freezers and Fosters freezers. So if you require stainless steel freezes , white freezers, freezer displays, shop freezers, freezer suppliers, catering freezers or heavy duty freezers call us now on 01603 702548



We are No1 for glass washers including quality glass washers, industrial glass washer's large glass washers, under counter glass washer, small commercial glass washer, glass washer with a drain pump or self draining glass washer we can help. Our glass washer manufacturers include Hobart glass washers Breakline glass washers and Newscan glass washers to name a few. Call now for more information on the glass washer best suited for you
At the Catering Equipment Company we are your one stop shop for dish washers; our selection of quality dish washers will give you peace at a great price. Our dish washers are industrial dishwashers for the catering trade. So if you need a pass through dish washer, a small commercial dish washer, a dish washer with a drain pump or self draining dish washer we can help. Our dish washer manufacturers include Hobart dish washers and Newscan dish washers to name a few. Call now for more information on the dish washer best suited for you.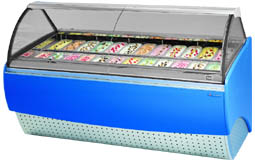 For ice cream freezers and soft scoop ice cream counters look no further. We have a great selection to choose from including small table top ice cream counters, ice cream chest freezers, soft scoop ice cream displays and many more. for larger ice cream shops we sell the Gala range of soft scoop ice cream counters they range from
GRAN GALA 12 1335mm x 1195mm x 1135mm 12 x 5 Litre Napoli pans
GRAN GALA 16 1335mm x 1540mm x 1135mm 16 x 5 Litre Napoli pans
GRAN GALA 18 1335mm x 1695mm x 1135mm 18 x 5 Litre Napoli pans
GRAN GALA 20 1335mm x 2230mm x 1135mm 20 x 5 Litre Napoli pans
GRAN GALA 24 1335mm x 2230mm x 1135mm 24 x 5 Litre Napoli pans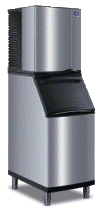 No1 for ice machines including commercial ice machine, large ice machines and heavy duty ice machines, our ice machine manufacturers include Newscan Ice Machines, Brema ice Machines, Hoshizaki ice machines, and whirlpool ice machines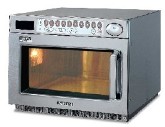 No1 for microwaves icluding Sharp microwaves, samsung microwaves, Panasonic microwaves, commercial microwaves as well as heavy duty microwaves, light duty microwaves, programable microwaves, and manual microwaves.. So if you need a commercial microwave please call 01603 702548 The Catering Equipment Company making life a bit easier.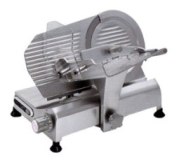 No1 for preparation including,
mixers , slicers, blenders, Grinders , food processors, band saws, sausage fillers, cheese graters, meat slicers, veg prep machines vegetable washers, potato peelers, Robot Coupe prep machines and much more. In this section you can choose from a large selection of mixers including spiral mixers, plant mixers and table top mixers, all with quality in mind.

This section is still under construction please call for details on 01603 702548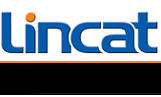 catering equipment manufacturers including Lincat catering equipment manufacturers, Mastro catering equipment manufacturers. Gram catering equipment manufacturers, True catering equipment manufacturers, Blue Seal catering equipment manufacturers, Hobart catering equipment manufacturers Rational catering equipment manufacturers Falcon catering equipment manufacturers. Fosters catering equipment manufacturers,

We have a selection of products in this section such as crepe machines, waffle machines, soup kettles, hot dog machines, toasters, fly killers as well as special offers and promotions on selected catering equipment. At the Catering Equipment Company we are dedicated to saving you money and providing you with a quality product and service call our sales team now with any questions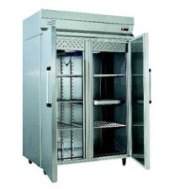 online roulette for real money
For commercial Fridges, catering Refrigeration, or restaurant fridges look no further. we have a selection of bottle coolers, single door bottle coolers, double door bottle coolers, three door bottle coolers, undercounter bottle coolers, and back of bar bottle coolers, as well as bar refrigeration you can choose from fish counters, pizza prep tables, wine dispensers, patisserie displays, multi decks, refrigerated trolleys, serve over counters, chest fridges, walk in fridges, under counter fridges, upright fridges, single fridges, and double fridges, the list of manufacturers for our refrigeration include Gram refrigeration, Inomak refrigeration, Blizzard refrigeration , Studio refrigeration, Vestfrost refrigeration, Mondial Elite refrigeration, and Fosters refrigeration. So if it's stainless steel fridges, stainless steel refrigeration, white fridges, quality refrigeration, heavy duty refrigeration, or heavy duty fridges call 01603 702548 now for the right choice


This section is still under construction please call 01603 702548 for more details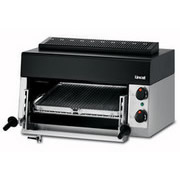 No1 for Salamanda Grills including commercial Salamanda Grills, Blue Seal Salamanda Grills, Lincat Salamanda Grills, Falcon Salamanda Grills, Gas Salamanda Grills, electric Salamanda Grills and Parry Salamanda Grills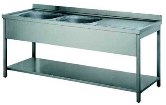 No1 for stainless steel including stainless steel sinks, stainless steel tables, stainless steel benches, stainless steel cupboards, stainless steel floor cupboards as well as this we manufacture stainless steel to your specification.


Trolleys and Waiters Station
Call us now for all your catering trolleys , as well as all your catering equipment we have a massive selection of trolleys including clearing trolleys, flambé trolleys, Sweet Trolleys, Multi- purpose Trolleys, chilled Sweet Trolleys and Stainless Steel trolleys. As well as restaurant trolleys we have a selection of Waiters stations , Dumb waiters, mobile dumb waters and much more so call 01603 702548 now for all your catering trolley and catering equipment requirements.


As a one stop shop for hotel supplies enclosed are some of our projects and customers
we have supplied including, Marriot hotels, Best Western hotels, Arora hotels, Holiday Inn, Sofitels, Raymond Blanc, Owner Hotels, Congham Hall, Bebo Coffee shops, various schools and many fantastic small indipendent hotels, restaurants, pubs,


If you would like to like to create a link to our site click here for more details