Gram uk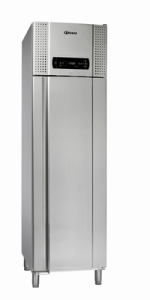 No1 for Gram blast chillers and blast freezers including Gram KP 500 CXH 5S - Quick Chiller, Gram KP 660 CXH 5S - Quick Chiller, Gram KPS 20 CH - Blast Chiller, Gram KPS 20 SH - Blast Chiller/Freezer, Gram KPS 40 CH - Blast Chiller as well as the Gram KPS 40 SH - Blast Chiller/Freezer, Gram KPS 60 CH - Blast Chiller, Gram KPS 90 SF-1 - Blast Chiller/Freezer - Remote, Gram KPS 90 SF-2 - Blast Chiller/Freezer - Remote, Gram KPS 120 CF LS U - Blast Chiller - Remote, Gram KPS 120 SF LS B - Blast Chiller/Freezer - Remote, Gram KPS 180 CF LS U - Blast Chiller - Remote and the Gram KPS 180 SF LS B - Blast Chiller/Freezer - Remote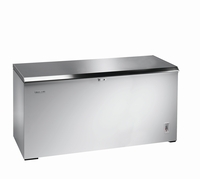 No 1 for Gram chest feezers, Gram commercial chest freezers, Gram ice cream chest freezers s well as Gram stainless steel chest freezers and Gram glass lid chest freezers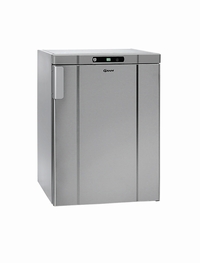 No 1 for Gram compact range including Gram k400RU, Gram K400 LU, Gram F400RU Gram F400 LU as well as the Gram F200 RU gram K200 RU Gram F200 LU and Gram K200 LU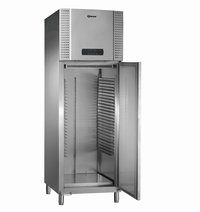 The BAKER M 930 bakery refrigerator is ideal for storing products such as dough, cream cakes and any finished products. It's ability to be used as a dry refrigerator and it's flexible temperature range means that sensitive products can be stored under ideal conditions at all times.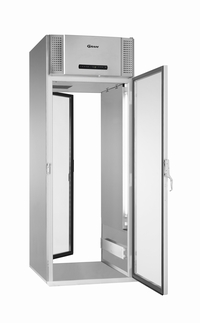 Roll-through 1500 is a new series of roll-through refrigerators that belong to the latest generation of environmentally friendly Gram products. This means that the cabinets are completely free from the greenhouse gas HFC.

With an internal clear height of 1900 mm the cabinets are ideal for all trolleys and oven frames currently used in commercial kitchens.

Roll-through cabinets are designed for temporary refrigerated storage within a production line, for example between blast chillers and refrigerated
coldrooms.

By utilising roll-in cabinets the refrigeration process is unbroken, ensuring time spent on manual
handling and re-loading is kept to a minimum.

Roll-through refrigerators are available with the following door combinations:

Two isolated doors
Glass door on the front and isolated door on the back
Two glass doors

The cabinets are available with either an integrated refrigeration system or supplied for connection to a remote refrigeration system.

All variants are supplied with a compact stainless floor with integrated drive-in ramp and heating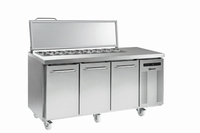 The GASTRO 07 series is 1/1 GN refrigerated and freezer counters that can be used as an island suite, or be placed against a wall or, if necessary, under an existing worktop. The series is available with 2, 3 or 4 refrigerated sections.
The range includes flat and saladette worktops with or without splashback – saladette worktops with insulated or acrylic lids. The cabinet is also available with insulation board only, i.e. without a worktop. Gantry is an optional extra. Each of the refrigerated sections are available with door and drawer sets (freezer counter only with door sets), with or without locks. Also each section is offered with 2 grey wirebaskets, instead of shelves.

Internal and external surfaces are made of stainless steel. The height of the cabinet is 750 mm + the chosen legs/castors. The depth of the worktop is 700 mm. Counters with internal compressor are also available with electric elevation for flexible working height from 850 to 1050 mm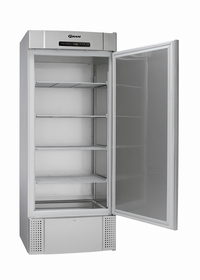 Manufactured to GRAM's superior standards, the new GRAM MIDI 425's combination of quality and efficiency make it the ideal choice if you're seeking maximum storage space, within a width of just 60 cm.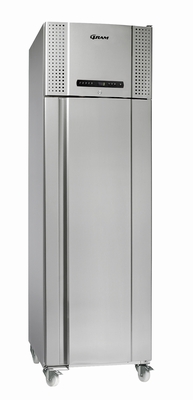 The GRAM EURO series of refrigerators and freezers are ideal cabinets if space utilisation is of high importance, even in the most confined kitchens. With a width of only 600 mm, the Euro cabinets still offer an aoutstanding capacity of 17.7 cu.ft.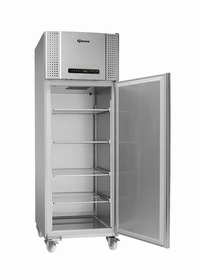 GRAM TWIN is the name of the new generation of Gram refrigerators and freezers that are tailor made for the wide 2/1 GN system. The interior cabinet dimensions allow two 1/1 GN pans to be placed side by side on the shelves or one 2/1 GN pan to be placed directly onto the support rails. Gram Fridges and freezers The cabinets are available in two different sizes, 600 and 660 litres. The two different heights make it possible for the cabinets to be installed into kitchens with low ceiling height.
We have a great selection of fridges and freezers from Gram. Gram refrigeration are renound for high quality refrigeration and The Gram Twin Range caters for customers who require 2/1 gastro fridges and freezers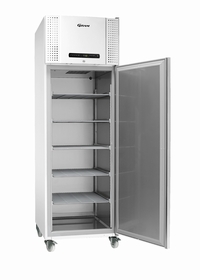 The Gram Plus range of commercial refrigeration include 2/1 deep meat fridges, and 2/1 freezers Gram Plus is backed up with 3 years warranty on all there plus range fridges and freezers