Our Catering Equipment Manufacturers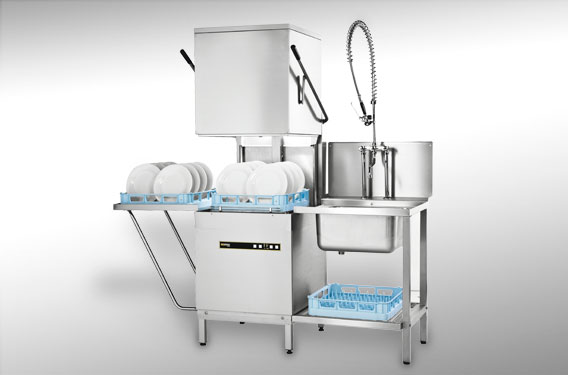 Hobart Glass washers and Hobart Dishwashers are renowned quality Hobart Rack dishwashers give you peace of mind. Hobart under counter glass washers and Hobart under counter Dish washers as well as Hobart pass through dish washers give you the full range. So Hobart Ecomax plus Range and Hobart Ecomax Compact range are the industry solutions


Maidaid glasswashers Maidaid dishwashers, Maidaid Ice Machines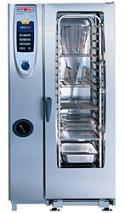 Simple to use with amazing results.
Select food, select finishing and leave.

Fantastic lease to buy rates !

The Rational Self Cooking Centre has seven main cooking modes.

Roast, Grill, Poultry, Fish, Baking, Finishing & Combi Steamer.


FREE NATIONWIDE DEMONSTRATIONS

15% faster on cooking time, 18% less shrinkage.

Pentrating food probe controls how the food is cooked inside.

The oven cleans itself. At the end of the day put the wash tablets in and select clean cycle. Return to a sparkling clean oven.

Perfect for roast dinners.

Cooks 200 portions of chips in 11 minutes.

Chickens cooked in 18 minutes.
Pan work made easy. With the Rational Self Cooking Center you can prepare panfried meat like escalopes, cutlets, medallions alongside a huge variety of breaded products quickly and easily without looking after them.

Replaces conventional burners, chargrills, fryers, hot cupboards etc.

100 steaks in 11 minutes. Branding effect with the use of a griddlegrid.


Falcon Bains Marie, Falcon Grills, Falcon Free Standing Fryers, Falcon Convection Ovens, Falcon Boiling Rings, Falcon Griddles, Falcon Ranges also Falcon Gas Chargrills, Falcon Steaming Ovens, Falcon Water Boilers, Falcon Counter Top Fryers, Falcon Eloma Steaming Ovens, Eloma Combination Ovens, Falcon Induction Hobs, Falcon Bratt Pans, Falcon catering equipment.




No1 for
Parry fryers, Parry griddles, Parry gas and electric ovens, Parry mobile serveries, Parry hot cupboards, Parry pie cabinets, Parry merchandisers, Parry dishwashers, Parry fly killers,Parry pasta boilers, Parry grills, Parry salamanders, Parry pizza ovens, Parry combination ovens, Parry char grills, Parry duck ovens, Parry lamp units, Parry steel tables, Parry storage shelves, Parry bottle coolers,Parry ice makers, Parry bain maries, Parry hobs, Parry solid tops, Parry chip dumps, Parry water boilers, Parry burger chutes, Parry carvery serveries, Parry chip scuttles, Parry nacho warmers, Parry sandwich grills, Parry plate warmers,Parry microwaves, microwave oven, Parry glasswashers, Parry panini and contact grills, Parry patisseries, Parry merchandisers, Parry refrigeration, Parry wall shelves, Parry sinks, Parry janitorial units, Parry taps, Parry knee operated sinks, trollies, canopies, and much more.




No1 for Manitowoc ice machines including Manitowoc commercial ice machines, Manitowoc suppliers uk, Manitowoc commercial ice machines also Manitowoc large capacity ice machines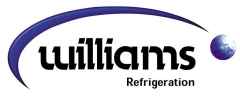 The full selection of Williams refrigeration is now available at The Catering Equipment Company Please call our sales team as we update our website
01603 439459


The full ranges of Hobart products are available for you at The Catering Equipment Company. With Hobart products you are always assured peace of mind
A great product selection inc, Hobart dish washers, Hobart ovens, Hobart Mixers and Hobart. As well as this Hobart has much more from Hobart food processors to Hobart retarders call now for the Hobart product you need



No1 for Blue Seal catering equipment including Blue Seal fryers, Blue Seal Ovens, Blue Seal chargrills as well as Blue Seal salamanders, Blue seal pizza ovens, Blue seal Bake off ovens, infact the full blue Seal Range of catering equipment is now available


Gram refrigeration is second to none. At Gram you will get peace of mind with a fantastic product.
Gram refrigeration is suited to today's market with style and durability. Choose from Gram prep counters, Gram display fridges, Gram fish cabinets as well as Gram blast chillers, Gram blast freezer, Gram bakery and Gram Euro. For all Gram products and access to the Gram website visit The Catering Equipment Company now or call 01603 439459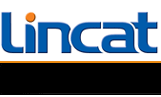 No1 for the full Lincat range from Lincat ovens, Lincat fryers, Lincat hot cupboards and Lincat Griddles Also available Lincat char grills , Lincat pizza preparation stations Lincat water boilers, Lincat 6 burner ranges and Lincat combi steamers in fact you can purchase the full Lincat range at The Catering Equipment Company
Please call our sales team on 01603 439459 for more information on Lincat products